Fore-Score
Maintenance essential you forget you need until you need it.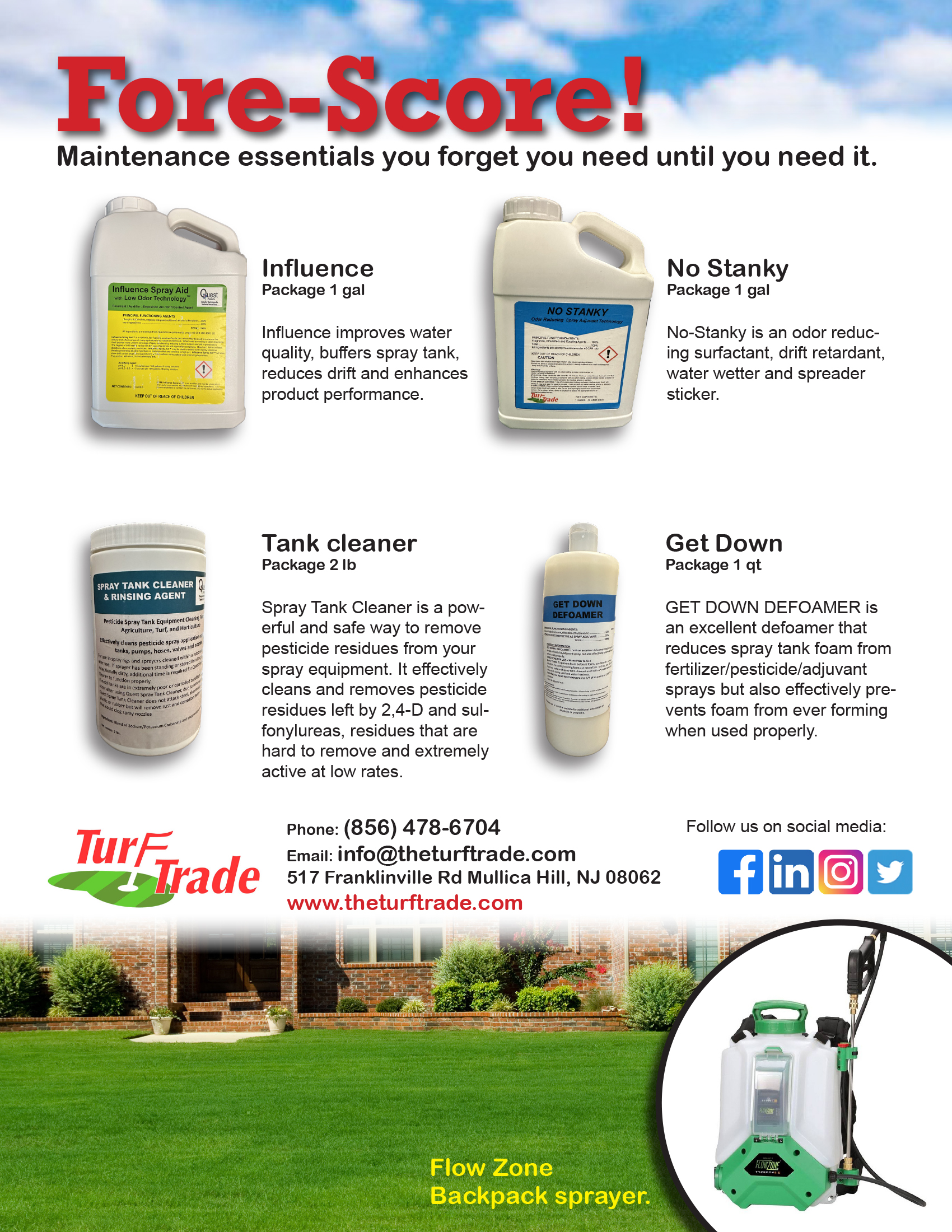 Mix Transfer Promo
Turf Trade is offering a Mix Transfer System when
you reach qualifed purchase requirements.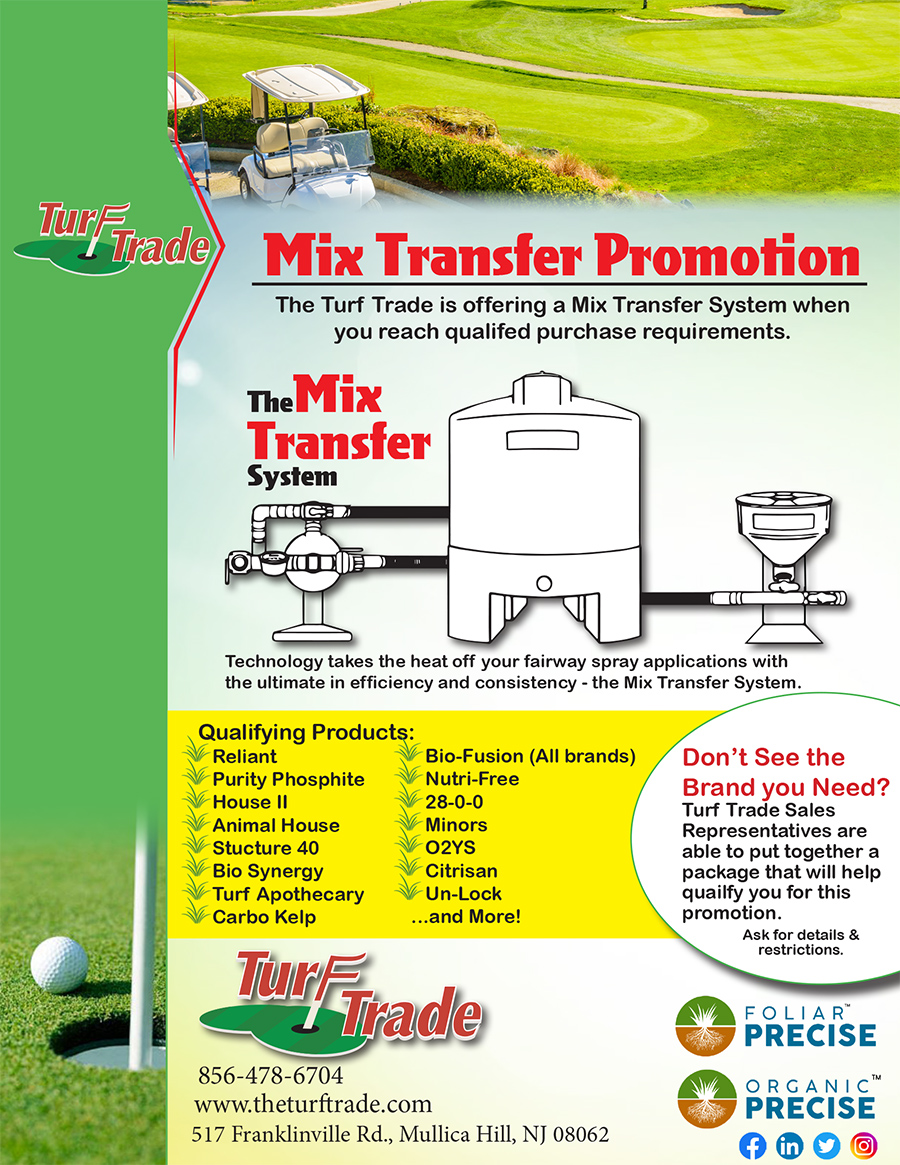 Turfgrass & Fescue Promotion
Custom Turfgrass & Fine Fescue Seed Mixes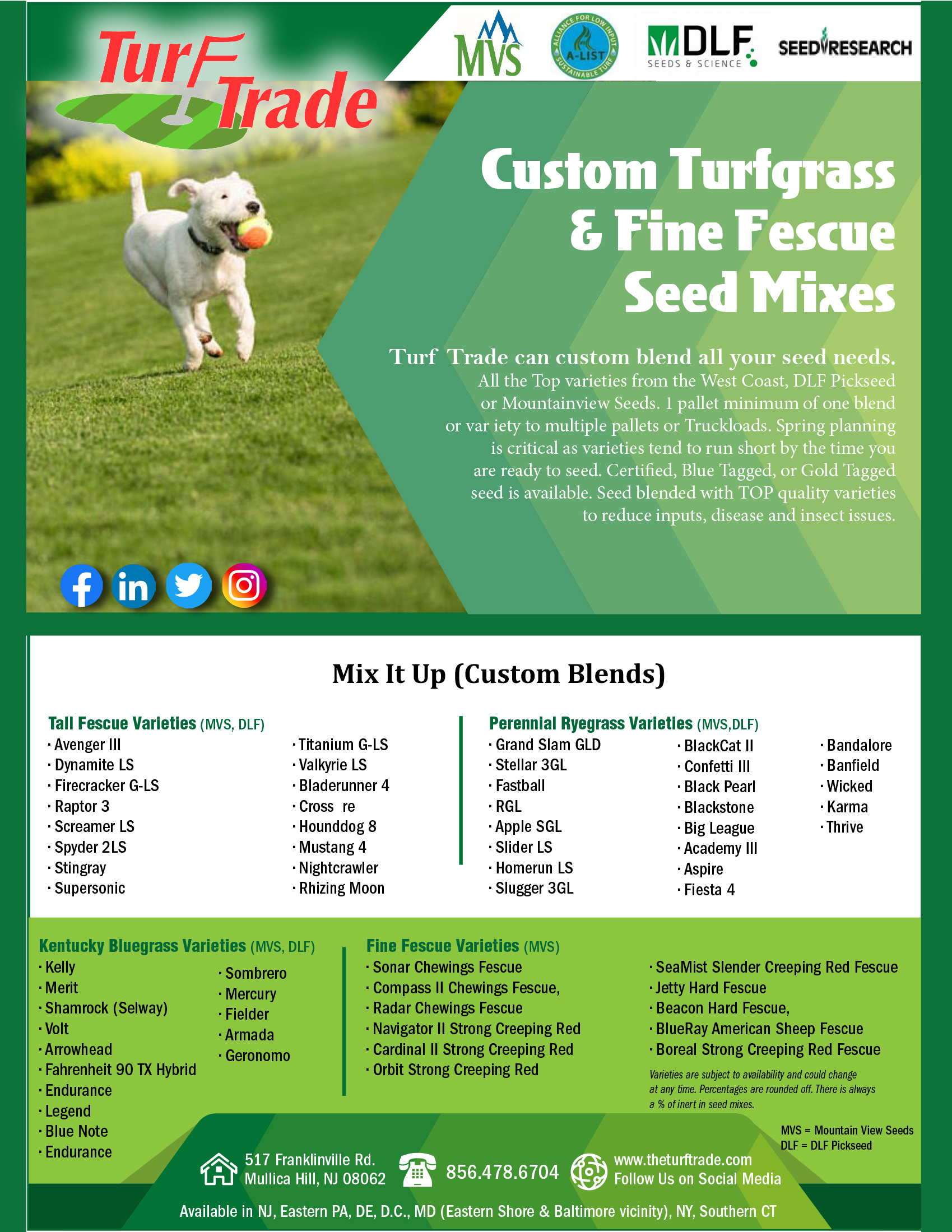 Golf Course Essentials
Stock up on items you usually forget you need to replace
Fall Lime Promo
Fall is the time to lime!